Inside or outside, the Pro Gym® is an adjustable, wall-mount system that upgrades any indoor gym or outdoor driveway info feeling like a pro-level arena. (Patent pending.)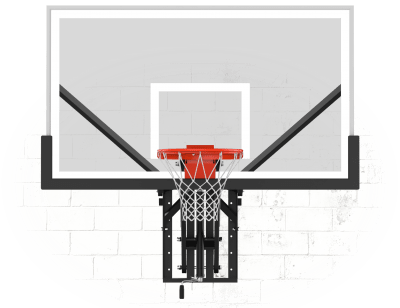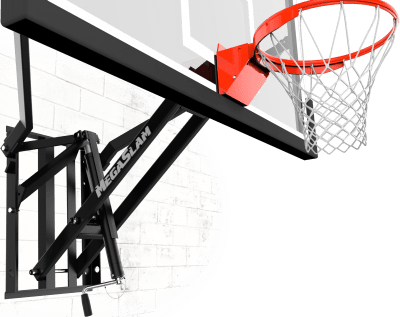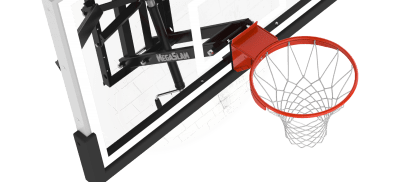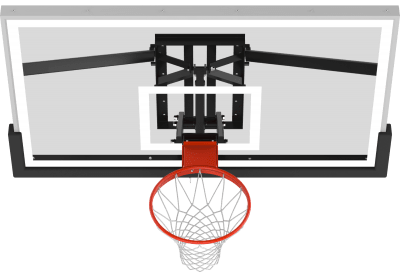 REGULATION-THICK GLASS BACKBOARD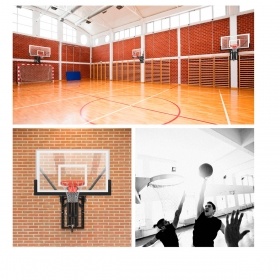 The Pro Gym® is a great value for gyms, groups of families that want a pro-level basketball experience without the investment of a free-standing hoop.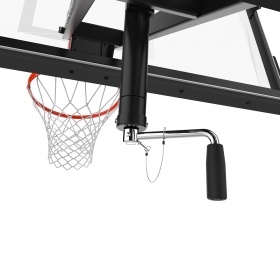 The Pro Gym® easily adjusts from 10-feet to 6 feet, allowing for pros of all sizes to get in the game. The height actuator makes for effortless adjustment.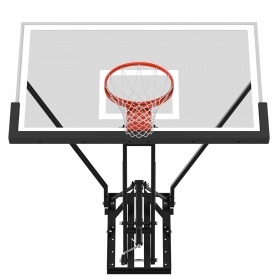 Nothing rebounds better than glass backboard the pros use. A ½-inch thick glass backboard provides maximum ball response while you get clean looks through the unobstructed clear-view backboard design. Don't settle for anything thinner.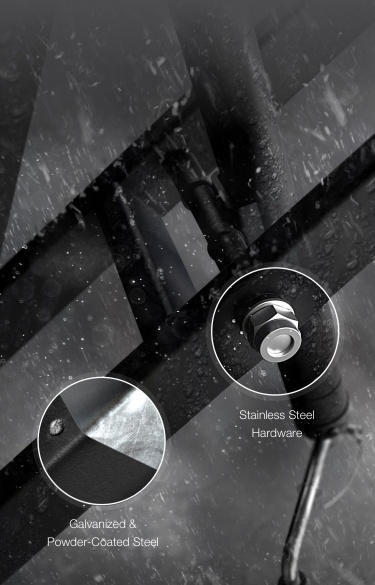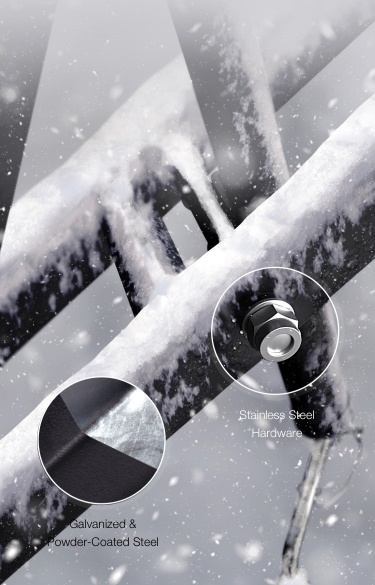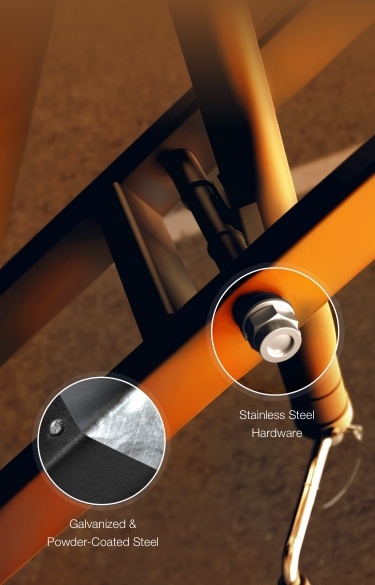 beats mother nature
1-on-1
We stand up to our toughest opponent by creating the most weather-resistant basketball system in the world.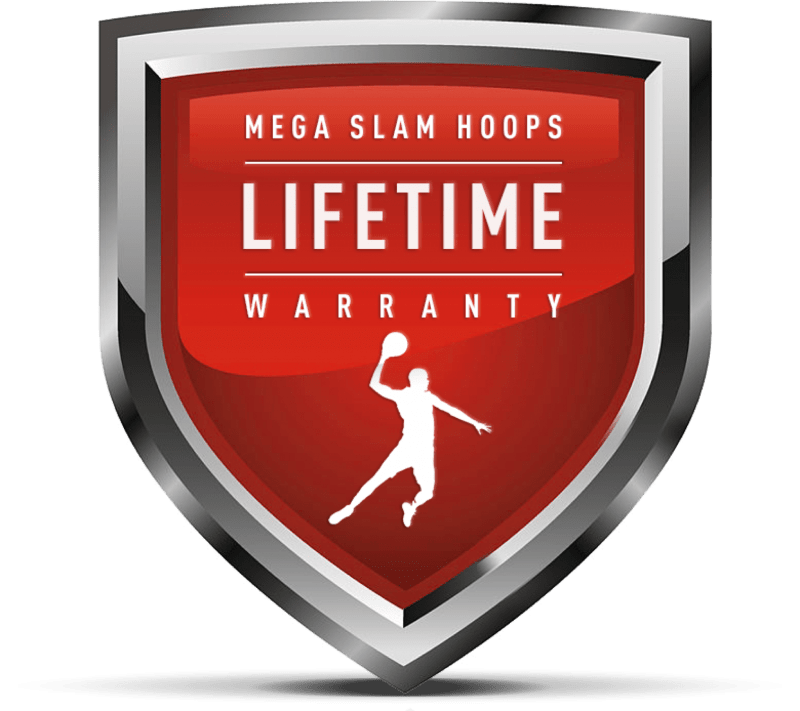 We stand behind our basketball systems and guarantee great performance for a lifetime of play -- even down to the nuts and bolts.
no-BREAK BACKBOARD PROTECTION™
We realize that sometimes life happens...
Lifetime warranty for all play related incidents, and one-time replacement guarantee for non-play related incidents.

EVERY GAME. ANY COURT.
Meet our starting lineup for our wall-mount basketball systems.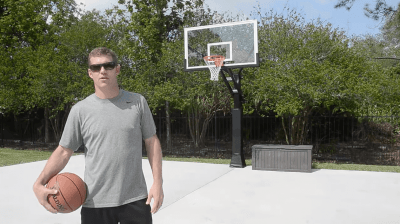 Review of a MegaSlam 72
"It's like having a real NBA goal in your backyard."
The Pro Gym 72 is overall very sturdy and heavy duty. I've only had it installed for about a week, but it is super stiff and plays like the rims/backboards at the high school. The install of the mounting bracket to the wall was a little tricky, and megaslam doesn't really provide any guidance on this for liability reasons. Once I got the bracket mounted, the rest of the install was fairly easy (except for the weight and size of the backboard). The backboard and rim play very stiff and are what you would expect from a glass backboard. I am 200 lbs and I did hang on the rim to test it, and there was some flex/play in the system when dunking. It wasn't excessive and I don't think you ask for more from a height adjustable hoop.
What a product very easy to adjust and super sturdy structure. I would recommend this product to anyone.
Very happy with this - solid -
PRO GYM SPECS
Compare each Pro Gym® hoop and find which one is right for your game.
| field_logo | | |
| --- | --- | --- |
| Model Differences | | |
| Backboard Size | 72" x 42" | 60" x 36" |
| Rim Type | Collegiate Flex™ Rim | Collegiate Flex™ Rim |
| Total Weight | 329 lbs | 282 lbs |
| Overhang Distance | 3' | 3' |
| Adjustable Height | 6' to 10' | 6' to 10' |
| Sale price | $1,899 | $1,699 |
Dimensions

System

Total Weight

Overhang Distance

Pro Gym® 72

329 lbs

3'

Pro Gym® 60

282 lbs

3'
Playability

System

Rim Type

Backboard Size

Pro Gym® 72

Collegiate Flex™ Rim

72" x 42"

Pro Gym® 60

Collegiate Flex™ Rim

60" x 36"
Adjustability

System

Adjustable Height

Pro Gym® 72

6' to 10'

Pro Gym® 60

6' to 10'
Price

System

Sale price

Pro Gym® 72

$1,899

Pro Gym® 60

$1,699
1/2 " - Thick Tempered Glass Backboard
Upper & Lower Adjustment Arms
Stainless Steel Hardware
Zinc Galvanized Steel Protection
1" - Thick Backboard Pad
See what it takes to install your Mega Slam.
We back our systems with a limited-lifetime warranty.