shipping details
If this item is ordered with a basketball system, it will be delivered together via UPS Freight by appointment only. If ordered without a basketball system, it will ship UPS Ground.
Light Up The Night™
Introducing the Game Light®, a powerful LED lighting system that lights up your game without drawing a foul on your energy bill. Made for all free-standing Mega Slam Hoops with a 12"x8", 8"x6", 6"x6" or 5"x5" main pole. (Patent Pending.)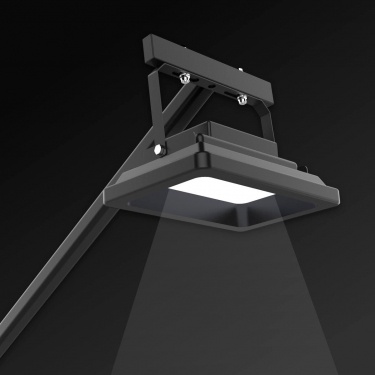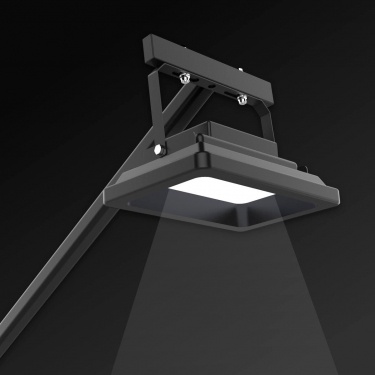 See every play clearly when you light up the court with light measured at over 12,000 lumens bright. LED lighting runs cool and uses 90% less energy than halogen bulbs.  No electrician required for assembly.  Only an exterior extension cord is needed.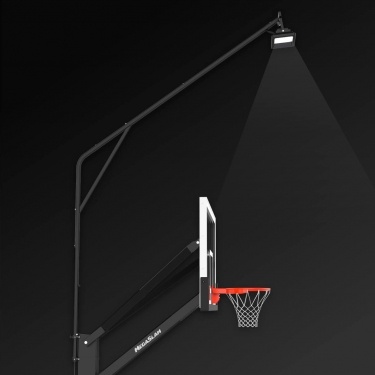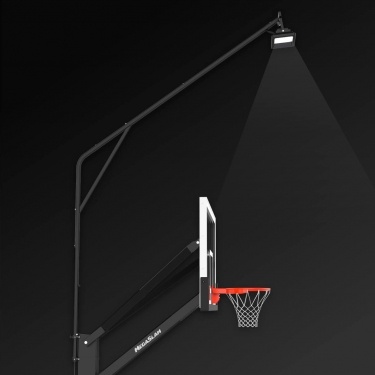 Our bright and compact single-light fixture centers the weight on system, which reduces stress on the main pole and provides a more rigid playing experience. No shaking. No swaying.
What's included?
(1) LED 12K-Lumen Light Fixture
(1) Light connector & power cord
(1) Galvanized & powder-coated steel light pole assembly
Weather resistant mounting parts & hardware
Compatibility
This Game Light® works with these systems.
MegaSlam XL
MegaSlam 72
MegaSlam 60
MegaSlam 54
FX Pro
FX 72
FX 60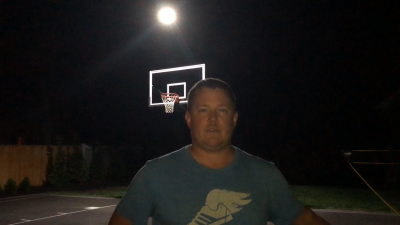 Review of a Mega Slam Game Light
"Zero vibration during play... Illuminates the entire 45'x50' court."
My wife and I bought a Megaslam hoop a year ago for our young boys. We decided 1 year later to buy the light to get in more time outside. After installing the light, our only issue is we didn't buy the light right away!! The engineering of the light and how it works on the hoop is very smart! The light is very bright and works great on our 28x46 ft court! The boys love it and so do we. It is basically paying for more time outside, and who doesn't want that? We have had such a positive experience with Megaslam! Everything we get from them works great, is durable, and is well thoughts out. Looking forward to years of nighttime bball!
AFTER OWNING MY MEGA SLAM FOR A FEW MONTHS I CAN HONESTLY SAY THIS PRODUCT HAS LIVED UP TO QUITE THE REPUTATION OF BEING ( NUMERO UNO ) THATS NUMBER ONE TO ALL READING THE REAL DEAL OUR KIDS AND TEENAGERS ARE LOVING IT INSTALLED THE LED LIGHT ABOVE THE GOAL AND NOW THEY PLAY ALL NIGHT LONG THEIR SHOOTING IS GETTING BETTER EVERY WEEK ALREADY RAISING GOAL UP 10' BUT OF COURSE THEY LIKE IT LOW TO DUNK GREAT PRODUCT AND WELL WORTH THE MONEY
Wow! Bright, well built, and no vibration or strobe effect with light during play.