shipping details
If this item is ordered with a basketball system, it will be delivered together via UPS Freight by appointment only. If ordered without a basketball system, it will ship UPS Ground.
Light Up The Night™
Introducing the Game Light™, a powerful LED lighting system that lights up your game without drawing a foul on your energy bill. Made for all free-standing Mega Slam Hoops or any other brand of free-standing hoop with the either a 12"x8", 8"x6", 6"x6" or 5"x5" main pole. (Patent Pending.)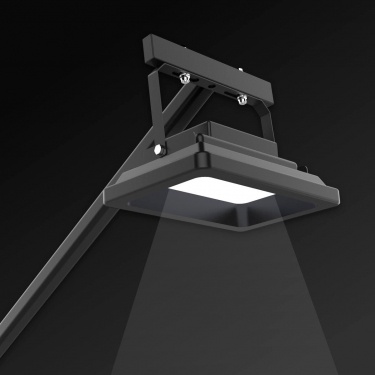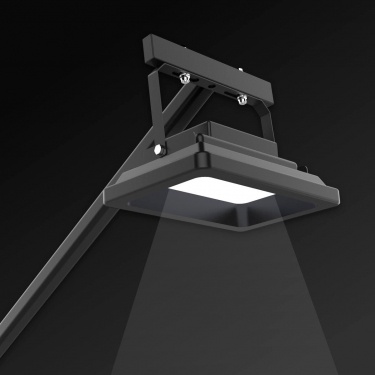 See every play clearly when you light up the court with light measured at over 12,000 lumens bright. LED lighting runs cool and uses 90% less energy than halogen bulbs.  No electrician required for assembly.  Only an exterior extension cord is needed.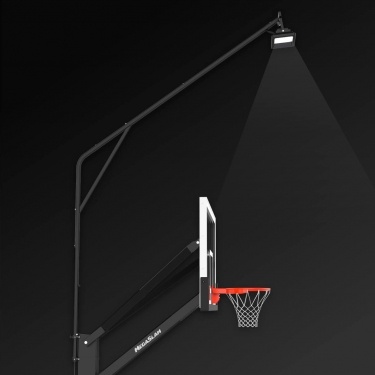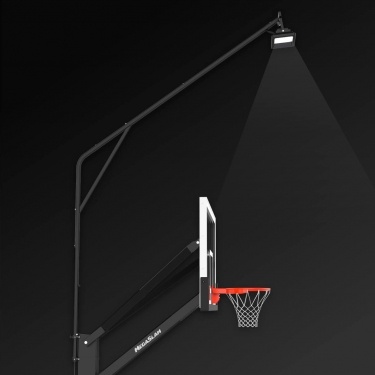 Our bright and compact single-light fixture centers the weight on system, which reduces stress on the main pole and provides a more rigid playing experience. No shaking. No swaying.
What's included?
(1) LED 12K-Lumen Light Fixture
(1) Light connector & power cord
(1) Galvanized & powder-coated steel light pole assembly
Weather resistant mounting parts & hardware
Compatibility
This Game Light™ works with these systems.
MegaSlam XL
MegaSlam 72
MegaSlam 60
MegaSlam 54
FX Pro
FX 72
FX 60
Keeping the kids active after hours
Love the new light! Great product at a great price that solves one of our main challenges.
Impossible to get home in time to play with the kids before sunset not to mention playing at night is much cooler in TX! I appreciate the fact that the fixtures are LED and really provide great coverage over the entire playing area. Will send pics soon.
I can land a plane on my driveway it is so bright
We bought the 660 last year and installed the Goalrilla Light on it since yall didn't have one yet. Every time the ball hit the glass those lights would shake real bad. I had to swap the bulbs a lot and so we were glad to swap it out with the new Megaslam Light. This one is a ton brighter and doesn't shake like the old one. Much, much better!
Just installed our new Mega Slam 72 with the game light and couldn't be more pleased. The sturdiness and bulky construction of the light is impressive and the fact that the fixture is LED is awesome. We have been playing after dinner and being able to spend this extra time with the kids is invaluable as we are all busy during the day. We did a lot or research on basketball hoops and accessories and from our initial order to final delivery the experience has been phenomenal. I would highly recommend Mega Slam to anyone looking for top quality and great customer service.