shipping details
If this item is ordered with a basketball system, it will be delivered together via UPS Freight by appointment only. If ordered without a basketball system, it will ship UPS Ground.
Light Up The Night™
Introducing the Game Light®, a powerful LED lighting system that lights up your game without drawing a foul on your energy bill. Made for all free-standing Mega Slam Hoops with a 12"x8", 8"x6", 6"x6" or 5"x5" main pole. (Patent Pending.)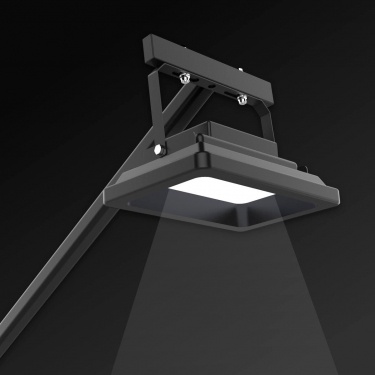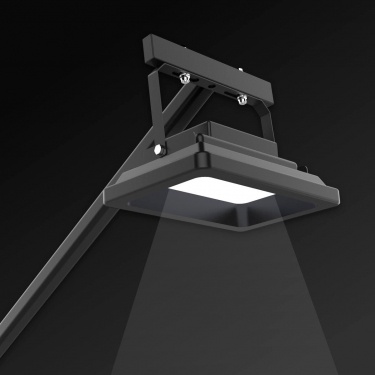 See every play clearly when you light up the court with light measured at over 12,000 lumens bright. LED lighting runs cool and uses 90% less energy than halogen bulbs.  No electrician required for assembly.  Only an exterior extension cord is needed.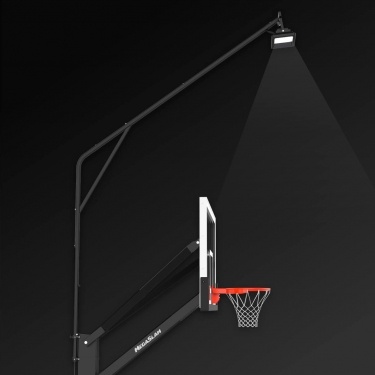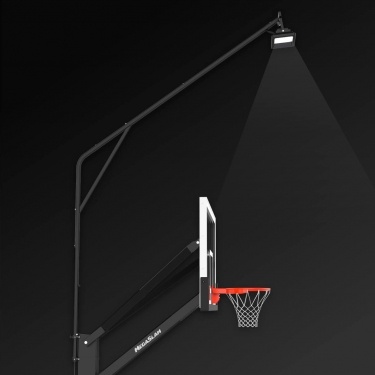 Our bright and compact single-light fixture is elevated 17.5' from the ground and puts the smallest amount of weight possible on your system, which reduces stress on the main pole and provides a more rigid playing experience. No shaking. No swaying.
What's included?
(1) LED 12K-Lumen Light Fixture
(1) Light connector & power cord
(1) Galvanized & powder-coated steel light pole assembly
Weather resistant mounting parts & hardware
Compatibility
This Game Light® works with these systems.
MegaSlam XL
MegaSlam 72
MegaSlam 60
MegaSlam 54
FX Pro
FX 72
FX 60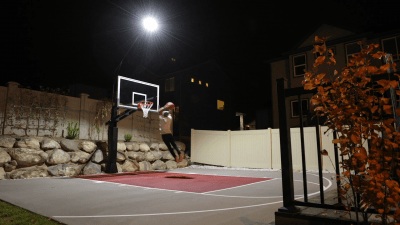 Review of a Mega Slam Game Light
"Easy install... Super impressed how well it lights up the court."
This was the perfect addition for night-time lighting. Was able to install myself in about 1.5 hours. I was amazed at how much light this puts out. I have a 35'x40' court and this is more than enough to fully illuminate. And just as the mega-slam goal, the design is solid and sturdy.
Night ball is the best. After a 90° day the sun has set and it's much cooler outside the game light is perfect for lighting up the court.