shipping details
If this item is ordered with a basketball system, it will be delivered together via UPS Freight by appointment only. If ordered without a basketball system, it will ship UPS Ground.
Light Up The Night™
Introducing the Game Light®, a powerful LED lighting system that lights up your game without drawing a foul on your energy bill. Made for all free-standing Mega Slam Hoops with a 12"x8", 8"x6", 6"x6" or 5"x5" main pole. (Patent Pending.)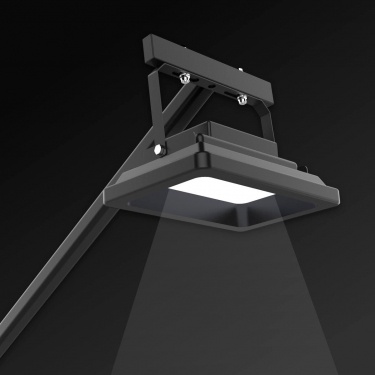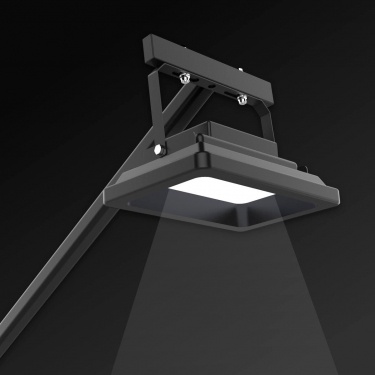 See every play clearly when you light up the court with light measured at over 12,000 lumens bright. LED lighting runs cool and uses 90% less energy than halogen bulbs.  No electrician required for assembly.  Only an exterior extension cord is needed.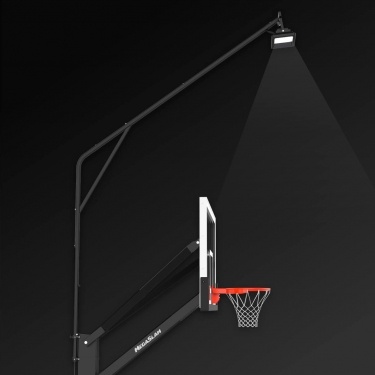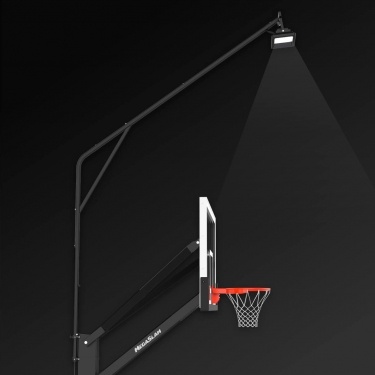 Our bright and compact single-light fixture centers the weight on system, which reduces stress on the main pole and provides a more rigid playing experience. No shaking. No swaying.
What's included?
(1) LED 12K-Lumen Light Fixture
(1) Light connector & power cord
(1) Galvanized & powder-coated steel light pole assembly
Weather resistant mounting parts & hardware
Compatibility
This Game Light® works with these systems.
MegaSlam XL
MegaSlam 72
MegaSlam 60
MegaSlam 54
FX Pro
FX 72
FX 60
Let your light shine and play all night!
Great brightness, and positioning on the court. We have one on each of our hoops and a 50x70 foot court and it's just the right amount of light. Ingenious design, very pleased with the look and functionality.
Light is bright and covers our entire court. Easy installation to be so professional!!
I recently purchased this Game light for my MegaSlam 72. I am very happy with this addition! It was easy to install, my son and I had no problem whatsoever. I must say it's very sturdy! We recently had a tornado touch down not far from us. The game light withstood the strong storm and high winds in my area. In addition to that, the light is strong in brightness. It hangs high over the hoop and stays perfectly well lit. We've gotten a lot of use from it. This is a great addition! Games at night are awesome. Thank you MegaSlam Hoops.